Happy Holidays!
December 2015
Compliments of the Season (as they said in Ye Olden Days—sorry, I've been reading Jane Austen and biographies of Eleanor of Aquitaine)! So, let's see ... what news do I have to share in this year's annual missive? Oh yeah, I finally retired! I managed to survive another half-year of my Commute From Hell™ before deciding I was done with that shit, and now I'm busier than ever, enjoying all of the cool San Francisco local stuff I was missing out on (wow, there are sure a lot of bars in this city!). I don't need to get up in the dark, and I'm not broke (yet); I'm still doing freelance stuff so let me know if you need a business card or whatever.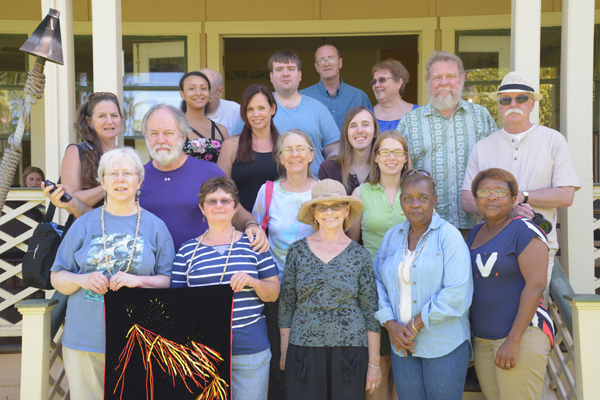 Travel this year was all domestic: Seattle (2 trips), Arizona, Kauai, Colorado. I and most of my 2014 Turkey tour buddies attended the January Rick Steves Reunion Weekend in Washington, and reconnected during a festive dinner hosted by Ginger & Ed in their lovely home. My friend Debbie and I took in a few Giants games during spring training in Scottsdale (where it was a delightful 90 degrees in late March). The Hawaiian Mythopoeic Society discussion group, Sammath Naur, celebrated our 40th reunion at Waimea Plantation Cottages on Kauai in July. Mythcon was held, later that month, in Colorado Springs, and I spent a few days post-conference with Pat & Stu (and their daughter Sally), friends from my UC Boulder lab days, exploring brew pubs and hunting for Mary-in-a-tub sculptures. Finally, I returned to Seattle over Labor Day and had a delightful visit with my friends Agnes & Jeff, which included an impressive Star Wars costume exhibit, a Regency picnic and aborted sail (too much lightning), a brew pub crawl with my fellow beer aficionado Jason, a zumba class, and lots of great seafood.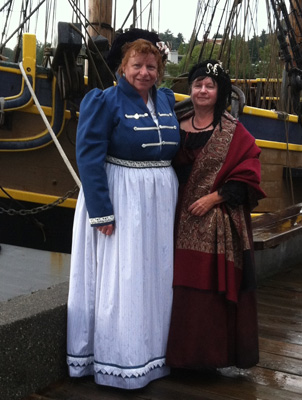 Now that I can actually enjoy being a San Franciscan, I'm checking out more great local events and resources. Outside Lands and Hardly Strictly Bluegrass festivals: ✔. Talk on ghosts of the Presidio: ✔. Indoor putt putt golf in a repurposed mortuary: ✔. Lectures and exhibits on the 1915 Pan Pacific International Exposition: ✔. Hanging at AT&T Park for baseball games, Fan Fest, the Giant Race 5K, Anchor Steam beer garden: ✔. Walking the labyrinths at Grace Cathedral: ✔. Gatsby Picnic and Deco Drinking adventures with the ADSC: ✔. Spa and mud bath mini-vacation at Calistoga Hot Springs: ✔. Premiere screening of Tab Hunter's new documentary at the Castro: ✔. (I created his first web site: nicest man you'd ever want to meet!)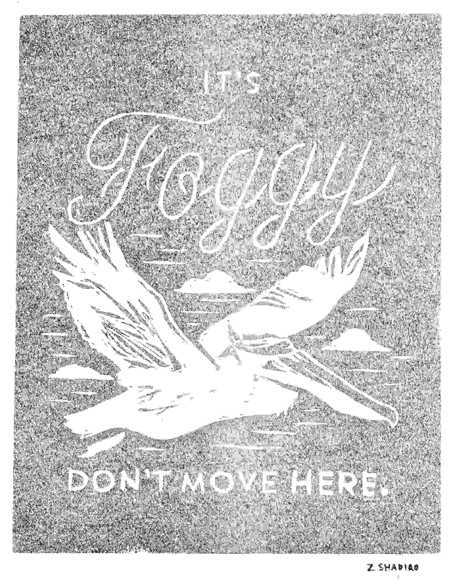 I've also joined Golden Gate Village (as a member and volunteer), a service project in my San Francisco Richmond district with the mission of helping elders remain in their community and in their own homes by providing support and enhancing their quality of life. I helped design our web site and our quarterly newsletter, started a book discussion group, and am an active participant in our weekly walks around the neighborhood (which has everything from Victorian mansion ruins to sand castle contests, and, uh, lots of fog). It's a terrific concept (which is quickly gaining support across the US), a great group of people with some amazing life stories, and a lot of fun.
Whew! This is more than enough rambling about my doings. Best wishes for a joyful year filled with friendship, fun, and kindness. As a wise man once said, "Hey, hey, hey—don't be mean. We don't have to be mean. 'Cause, remember: no matter where you go...there you are."
The year in beer: